Global Prayer Ministries provides an abiding link for Christian believers worldwide as we labour in the strength of the Holy Spirit. United in mission and purpose, our goal is to glorify God and co-labour with Him to finish the work that will herald His coming. Using the Bible and the Spirit of Prophecy, Global Prayer Ministries works to present practical and spiritual truths relevant for healthy, victorious living today.
The Global Prayer Hotline, the original church without walls, is now available 24 hrs. daily for prayer and study. Join us daily at 7 am and 7 pm ET as we unite with our General Conference President, Pastor Ted Wilson in prayer for the latter rain outpouring of God's Holy Spirit. (Joel 2:27-29, Acts 2:16-18)

Join us for Early Morning Manna.
Remembering the office and workers of the E.G. White Estate
Call In: 641 715 3660 PIN: 888974 (#)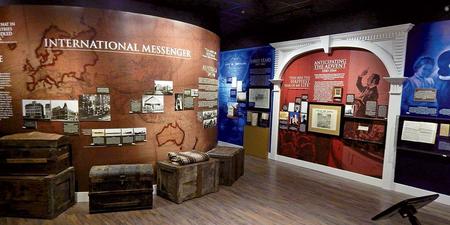 Special thanks to Monique Anderson, producer at Hope Channel for footage and pics from her participation in the May 2016 Rwanda Evangelistic Campaign (below) and here.

For information about how you can be a part of Total Member Involvement (TMI) click here.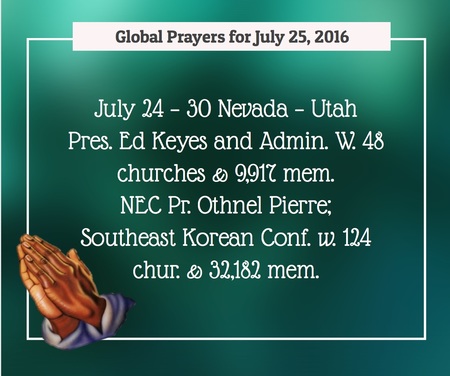 New number: 641-715-3660 PIN: 888974 (#)
Alternate Emergency Number: 712-432-0075 PIN: 607372 (#)
Playback: 641-715-3659 PIN: 888974 (#)
NEC Global Prayer Ministries Brochure